Discover A
Smarter Startup Opportunity
Garry Pirc

-

District Manager

"Great things in business are never done by one person. They're done by a team of people." - Steve Jobs

Garry Pirc

About Me

As a Farmers® district manager, I'm ready with guidance and resources that can help you grow your business. I provide personalized support for every career stage — from business plan development to advanced-level coaching. Add to that the backing of a strong national brand, and you're ready to pursue unlimited professional achievement. My team and I provide the best training around and we working directly with you to make sure you are given the best opportunity to succeed in the insurance industry. We have programs that fit every entry-level for young professionals and experienced professionals ready to buy or build a business.

About The District

Our District revolves around our vision and goals. These beliefs provide us with a unified clear understanding of our purpose to help Farmers agency owners in our District. I believe that if we adhere to our vision and meet our goals, we will be successful.

Our team is educated, experienced and has worked within the field to help provide you and your team with superior training and development. We help guide you through your initial stages of agency ownership and continue to provide support throughout your career at Farmers.

Learn more about what it means to join my District and the Farmers family as an agency owner today.

Insights and Knowledge for Agency Owners

As a reserve agent, you have access to award-winning training at Farmers Insurance. Your five-week reserve agent training program (called the Agent LaunchPad) was designed with a blended learning approach that includes online coursework, field activities, and classroom training in a virtual environment. This training is completed in a cohort, which allows you to network with and leverage the experience of other Farmers agency owners.

Farmers Insurance provides college students with various career development opportunities within our District Office and through our Agency Storefront locations in the Greater Chicago Area. Develop communication, sales, and business skills while working for a Fortune 500 Company! Available positions included but are not limited to: Marketing and Sales Internships, Agency Sales Producers, Recruiting Associate, and more!

The Farmers Insurance Group of Companies® is a multi-line, multi-company insurance, and financial services group with over 85 years of experience. As a Farmers® agency owner, you'll have the opportunity to offer your community over 50 different products ranging from home and auto to business, life, and financial services.

A Smart Way To Business Ownership. If you are an entrepreneurial minded individual looking to build your first business in a world that has transformed to a digital landscape, this opportunity is for you! The benefit you will receive as a Flex Agent will be a bonus starting at 200%, Agency Startup Bonus, Monthly Marketing Bonuses, Virtual Work Environment/Office, as well as participate in our optional program, Farmers Service Assist. This program focuses on writing new business and growing an agency fast! Digitally savvy and a great leader? The Flex is for you!

The Associate Agent Program allows you to continue to invest time in the role you are currently in and build your business slowly with no overhead costs. You will be able to receive large bonuses, uncapped commissions, and market your services as an Associate Farmers Agent. Training during this program will in-person and virtually, which can be accommodated around your schedule. Once you are ready to make the transition to a full-time agent you can pick between our multiple entry points!

It's your business. No one gives you more freedom to manage it your way—starting with the option to build or buy an agency. Whether it's through our Retail, Acquisition or Protégé program, you will have an experienced professional who can help you through the process.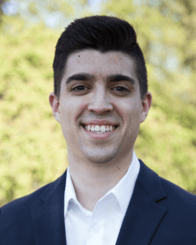 Alex C. Gaydos
Agency Business Consultant
Email Me
Michael Herberg
Agency Business Consultant
Email Me
Griselda Romero
Agency Business Consultant
Email Me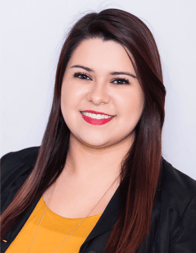 Cecilia Garcia
Talent Sourcing Specailist
Email Me
Have any questions?