About Me
As a Farmers district manager, I'm ready with guidance and resources that can help you grow your business. I provide personalized support for every career stage — from business plan development to advanced-level coaching. Add to that the backing of a strong national brand, and you're ready to pursue unlimited professional achievement.

Here are some ways Farmers contributes to your success:

· The choice of building or buying an agency — plus financial support options
· More than 50 highly competitive insurance and financial services products
· Multiple opportunities to maximize your income, including quarterly bonuses, residual programs and performance rewards
· Ongoing training and support through the University of Farmers, one of the most awarded corporate training organizations in the world
· Corporate sponsorship of charities and non-profit programs in your community
· Veterans transition program, bilingual bonuses and more

If you're ready to learn more about the rewards of working as a Farmers agent, give me call. Let's discuss your experience, business goals and entrepreneurial options.
About The District
The Best Opportunity in America! I started my career with Farmers® 20 years ago and this statement is still true today. I began my adventure with Farmers Insurance as an Agency Owner before being asked to join the management program by my District Manager. It has truly been a great experience and I have been able to achieve Farmers' prestigious "President's Council" as well as many other achievements and awards throughout my tenure. The opportunity to be in business for yourself, but to have the support of one of the nation's largest Property and Casualty companies has been a dream come true. As a District Manager with Farmers Insurance I am in a position to provide motivated individuals an excellent opportunity for a rewarding career. Farmers is looking for people who want to own their own business, represent one of the largest insurance groups in America, and have the discipline and determination to learn and build a lucrative career. I will work with you to develop the business skills and expertise you need to grow your agency and succeed. While you'll be in business for yourself, I'll be there to guide and motivate you so you can achieve your goals. To assist we also provide a three-year income program designed to bridge a person to an income from their own business. We expect new agents to make over $63,000 by their third year and exceed $100,000 by their fifth year. Generally, we are looking for motivated individuals with a college degree or sales and/or management experience, with good communication and peoples skills and a positive attitude. If you are up to the challenge contact me to find out more about this career opportunity.
Insights and Knowledge for Agency Owners
Meet My Staff
See more
See less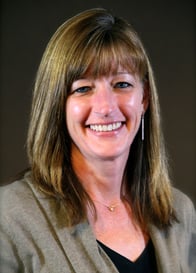 Lynn Lukert
Agency Development Manager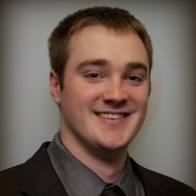 Rob Lehr
Agency Business Consultant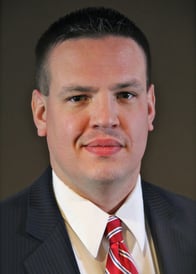 Andy Ruebbelke
Reserve Field Manager