"The only person you are destined to become is the person you decide to be." --Ralph Waldo Emerson
Call Me
"The only person you are destined to become is the person you decide to be." --Ralph Waldo Emerson
Jason Cassidy Insurance Agency Inc

About Me

As an award-winning motivator and team builder, I have a proven track record of building high performance, results driven and enthusiastic teams. I believe in the consistent development of our agency owners and have built a team based on support of this belief. I am heavily involved in every aspect of the our operation and stand behind my agents 100%. The goal of the district is to provide agency owners with every tool they need to be successful.

"He is a man who has a passionate vision to lead our district to be recognized as the top district in all of Farmers. It's his goal and mission to make every agent that works in our district the most successful and profitable in the company. Leaders make leaders, and Jason is one we can all follow." – Employee

No matter where you are in your career, Farmers® has an opportunity for you to become an agency owner, whether we help you build your own agency, or purchase an existing business. No matter which way you choose, you'll have a dedicated business coach the whole way!

Prior to joining Farmers® Insurance in 2011, Jason enjoyed a stellar career in the hospitality industry. He was recognized as a national recipient of the "10 to Watch" award from Hotel World Network, Rookie of the Year for a start-up/conversion hotel, and a multi-time Gold and Platinum Award Winner between 2007-2011.

If you're interested in learning more about career opportunities that will change your life, contact Jason directly at jcassidy@farmersagent.com.
About The District
Here are some ways Farmers contributes to your success:
• The choice of building or buying an agency — plus financial support options
• More than 50 highly competitive insurance and financial services products
• Multiple opportunities to maximize your income, including quarterly bonuses, residual programs and performance rewards
• Ongoing training and support through the University of Farmers, one of the most awarded corporate training organizations in the world
• Corporate sponsorship of charities and non-profit programs in your community
• Veterans transition program, bilingual bonuses and more

If you're ready to learn more about the rewards of working as a Farmers agent, give me call. Let's discuss your experience, business goals and entrepreneurial options.
Insights and Knowledge for Agency Owners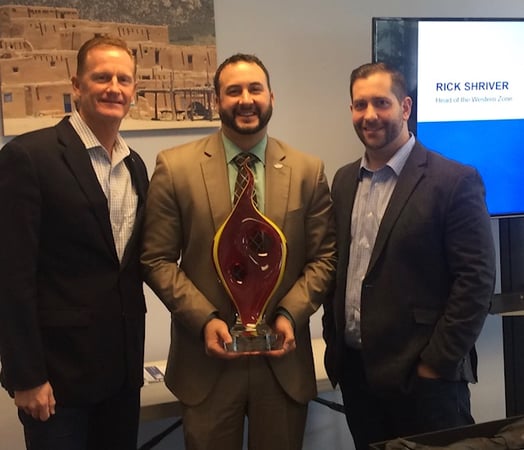 District Manager Jason Cassidy is seen with Head of the Western Zone, Rick Shriver and NM Area Sales Manager Ed Piccione. If you're interested in changing your life with a career with Farmers Insurance, click Learn More below.
Meet My Staff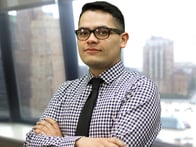 Erik Maese
Agency Development Manager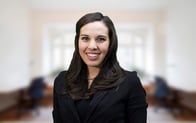 JoCelyn Medina
Agency Business Consultant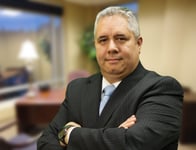 Rob Thomas
Agency Business Consultant
Agency Owners