Industry Experience:
Brian started with Farmers® in 2001.
"Treat people as if they were what they ought to be, and you help them become what they are capable of being." --Johann Wolfgang von Goethe
Overview
Farmers Insurance District Manager in Carson City, NV
Brian's background includes 11 years as an agency owner, 3 years as an Agency Business Consultant and currently as District Manager/Business Coach. His background assures our new business owners of success. Having walked in an agency owner's shoes he is able to successfully train and develop our new agents.
About The District
Our District revolves around our vision and goals. These beliefs provide us with a unified clear understanding of our purpose as a Farmers Agency Owner in our District. I know if we adhere to our vision and meet our goals, we will be successful. I will work with you in goal setting and be your mentor in following our vision.
Meet My Staff
See 2 more
See less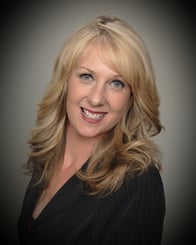 Kasha Buckley
Talent Aquisition Manager - Recruiting/Training/Agency Business Consultant