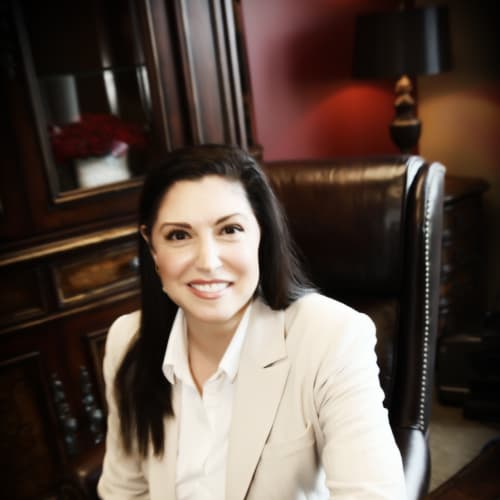 DISCOVER BUSINESS OWNERSHIP
Heather Verity

-

District Manager

"Opportunities don't happen. You create them." --Chris Grosser

Heather Verity

About Me

I began my career with Farmers® as a Reserve District Manager in August 2010 and in February 2014 became a District Manager in North Texas. I am featured on the www.BeaFarmersAgent.com site as a District Manager representing the Farmers Agency Opportunity.

Our District has a diverse staff with more than 85 years combined of Farmers Insurance experience. We are here to help you every step of the way. Our district's main priority is surrounding our agents with the support and mentorship needed to ensure that they feel confident and successful within their own agencies.

I'm honored to be a part of the Farmers® Insurance Group of Companies and I am confident, my expertise, along with that of my team, will be of value to you. We provide personalized support for every career stage — from business plan development to advanced-level coaching. Add to that the backing of a strong national brand, and you're ready to pursue unlimited professional achievement. Farmers Insurance is a leading U.S. insurer of auto, home, life, small business and a wide range of other insurance and financial services products. Farmers Insurance is proud to serve more than 10 million households with more than 20 million individual policies across the country.

Here are some ways Farmers contributes to your success:

· The choice of building or buying — plus financial support options
· More than 50 highly competitive insurance & financial products
· Multiple opportunities to maximize your income, including quarterly bonuses, residual programs, and performance rewards
· Ongoing training and support through the University of Farmers, one of the most awarded corporate training organizations in the world
· Strong Corporate sponsorship, advertising & local support
· Veterans transition program, bilingual bonuses, and more

If you are ready to learn more about the rewards of working as a Farmers agent, give me a call. As your local Farmers® District Manager in McKinney, TX, I help candidates like you identify the career opportunities that best fit your talents. This process is straightforward and personalized to help make your journey to becoming an Agency Owner an exciting one.

About The District

District 51 is diverse with agents across the DFW area and I am looking for the next great agent to place within my district who has the drive, motivation, passion, and desire to be successful.

Farmers Insurance launched a new "Retail" program which is a perfect fit for high caliber individuals to aggressively build a Farmers Insurance Agency. This is a 36-month new agent support program that rewards high levels of performance.

Some of the bonus opportunities for agents on the Retail program are:
1. Signing Bonus of $5,000 following full-time appointment
2. Exterior Branding Bonus of up to $6,000 for approved office location
3. Monthly Lead Opportunity Credit of up to $500 per month if program qualification goals are met
4. Monthly Bonus Program based on net NB commissions and production
5. Annual Bonus Program based on net NB commissions and production

Take the first step now by giving me a call and together we can explore how owning a Farmers agency can help you achieve your dreams.

Insights and Knowledge for Agency Owners

It's your business. No one gives you more freedom to manage it your way—starting with the option to build or buy an agency. Whether it's through our Retail, Acquisition or Protégé program, you will have an experienced professional who can help you through the process.

You'll have multiple ways to maximize your personal income, including residual income and quarterly bonus opportunities. Not to mention your hard work could qualify you for a variety of rewards and bonuses, including destination trips for Farmers Achievement Clubs.

As a Farmers® agency owner, you have the opportunity to grow a family legacy and establish generational wealth. With the right combination of skill and passion, Farmers agency owners can enjoy unlimited income potential. Set your goals and get to work. Build wealth beyond yourself. Watch Our Video

Great business relationships start with support. No matter where you decide to open your agency, you will benefit right from the start with our award-winning University of Farmers® training program and have access to knowledgeable professionals to help support your business and the backing of a strong and respected brand.

Farmers® agency owners contribute to a strong community. Plus, by supporting local schools, youth programs, sports teams, charity organizations and more, you can become a well-known and valued community leader that can help make a difference in people's lives. Watch Our Video

The Farmers Insurance Group of Companies® is a multi-line, multi-company insurance and financial services group with over 85 years of experience.

As a Farmers® agency owner, you'll have the opportunity to offer your community over 50 different products ranging from home and auto to business, life and financial services.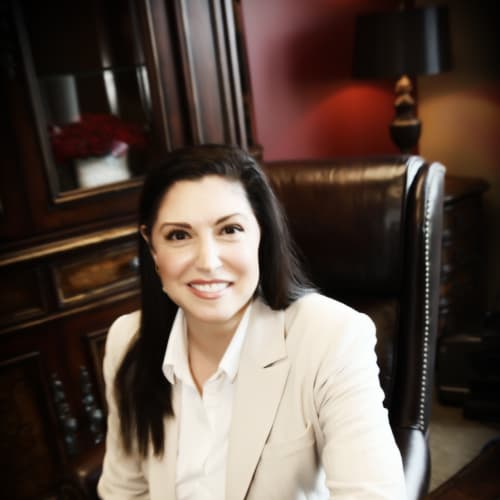 Farmers District Manager
Heather Verity
Have any questions?