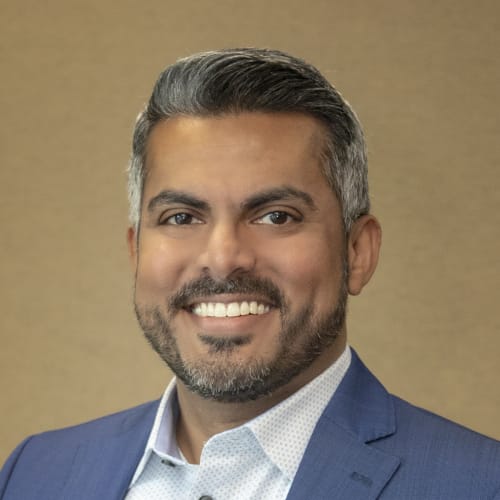 DISCOVER BUSINESS OWNERSHIP
Seth Koshy

-

District Manager

"Don't be afraid to give up the good to go for the great." --John D. Rockefeller

Seth Koshy

S Koshy Insurance Agency Inc.

About Me

I became a Farmers® District Manager in 2007. Since then, I have more than doubled the number of agency owners within the district by recruiting, coaching and mentoring. My staff and I are dedicated to our new and existing agents by supporting them every step of the way. "We believe in you being in business for yourself but not by yourself."

As a Farmers® district manager, I'm ready with guidance and resources that can help you grow your business. I provide personalized support for every career stage — from business planning to advanced-level coaching. Add to that the backing of a strong national brand, and you're ready to pursue unlimited professional achievement.

Here are some ways Farmers® contributes to your success:

· The choice of building or buying an agency — plus financial support options
· More than 50 highly competitive insurance and financial services products
· Multiple opportunities to maximize your income, including quarterly bonuses, residual programs and performance rewards
· Ongoing training and support through the University of Farmers, one of the most awarded corporate training organizations in the world
· Corporate sponsorship of charities and non-profit programs in your community
· Veterans transition program, bilingual bonuses and more

If you're ready to learn more about the rewards of working as a Farmers® Agent, give me call. Let's discuss your experience, business goals and entrepreneurial options.

My Awards and Achievement Clubs

About The District

In 2007, Seth Koshy took over as District Manager. Since then we have had, and continue to have, one of the highest Agency Owner success rates. Farmers® introduced new agent programs in 2014, such as Retail, Acquisition and Seed. We wholeheartedly embraced this change and have the highest success rates in the entire Country at 100% over the past 8 years. Why would you ever want to start your career anywhere else? Each agent we brought on board has not only been successful, but is thriving in our district.

Our district is comprised of top agents in Personal Lines, Life and Commercial Insurance across the country. Our success has led to honors awarded to few. We are members of the President's Council and winners of the Championship and Topper awards, making us part of an elite group. In addition, our District is one of the leaders in Gross Written Premium growth. It happens to be one of the few districts that have consistently grown premium year after year since 2007. Gross Written Premium growth is the #1 Enterprise goal within the Company and we are proud to have been able to support this initiative.

Licenses

CA License #: 0E59590
CA Agency License #: 0F79349


Insights and Knowledge for Agency Owners

Farmers Insurance offers several opportunities to come on board as an agency owner. Whether it's starting from scratch, taking over an existing agency, or working with an accomplished agent to gain experience. My District provides a level of support and expertise that has helped our agents become successful as small business owners for the past 10 years.

You'll have multiple ways to maximize your personal income, including residual income and quarterly bonus opportunities. Not to mention, your hard work could qualify you for a variety of rewards and bonuses, including destination trips for Farmers Achievement Clubs.

The Farmers Insurance Group of Companies® is a multi-line, multi-company insurance and financial services group with over 85 years of experience.
As a Farmers® agency owner, you will have the opportunity to offer your community over 50 different products ranging from home and auto to business, life and financial services.

We proudly support entrepreneurs that are looking to establish their own Farmers Agency. Our dedicated team will coach them through their start-up. We provide them with support from product specialists, business consultants, marketing managers, this is in addition to the District Manager and the Southern California Territory team. Farmers' training has been recognized multiple times by Training Magazine as a Top 5 corporate training organization in the world and was even inducted into their Hall of Fame. Aside from our award-winning training and access to coaches, we also provide commission, bonuses, and residuals, all while avoiding any start-up costs.

Farmers® agency owners contribute to a strong community. Plus, by supporting youth programs, local schools, sports teams, charity organizations and more, you can become a well-known and valued community leader that can help make a difference in people's lives. Watch Our Video

When you're a small business owner, you may have to make tough sacrifices. Insurance shouldn't be one of them. Come see me and I'll help you select the coverage you want.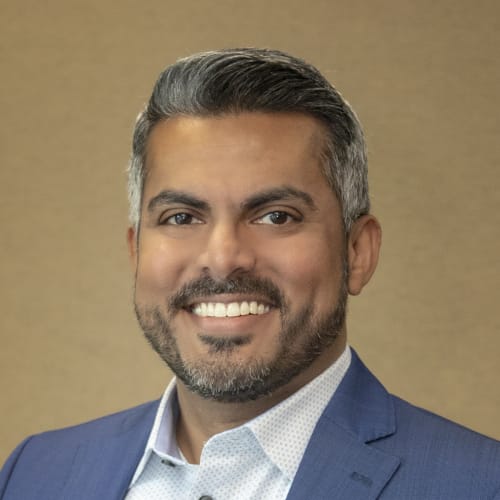 Farmers District Manager
Seth Koshy
Have any questions?