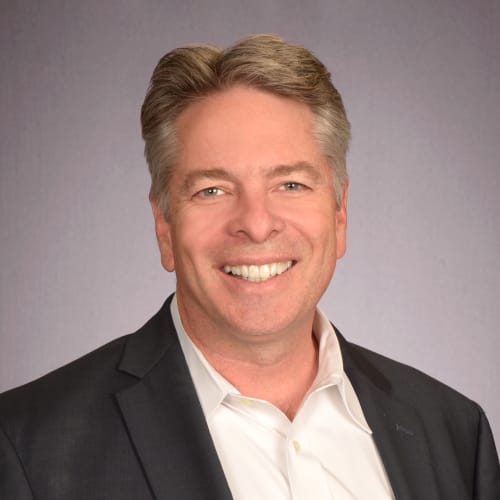 DISCOVER BUSINESS OWNERSHIP
David Gamble
-

District Manager
"The way to get started is to quit talking and begin doing." --Walt Disney
Call Me
David Gamble

-

District Manager

"The way to get started is to quit talking and begin doing." --Walt Disney

David Charles Gamble, Jr

David Gamble Insurance Agency, Inc.

About Me

I have been a District Manager here in Los Angeles with Farmers® Insurance since 2004. In that time, I have developed a business that revolves around supporting you. The backing that my team provides creates an environment where the agents in my district can prosper.

District benefits:
• Access to a business mentor with over 15 years of experience.
• Over 10 members on staff to cater to your needs.
• Office team includes: Commercial, Life, and P&C specialists.

Farmers benefits:
• Build or buy an agency – financial support options available.
• Access to over 50 insurance products through Farmers and partnered carriers.
• No franchise fee or buy in.
• Commission on new and residual business.
• Substantial bonus program.
• Ownership of your book of business.

I have a passion for providing the best experience possible for new and tenured agents alike. Contact me to learn how becoming a Farmers Agent can be the next step in your career.

My Awards and Achievement Clubs

About The District

My district is about more than selling insurance. Here are some of our values:

Educating clients
The members of this district are highly driven to educate and advocate for our clients. Coverage options can be complex for our consumers to navigate. There shouldn't be any concern at the times that our policyholders need us most. Our agents are here to ensure that customers are not left in the dark about their policies.

Giving Back
Another one of our district's focuses includes developing and supporting our community. Our most successful agents find ways to be heavily involved in their neighborhoods. Some of the great community events we've participated in include:
• Coastal Cleanup
• Daily Breeze Ball Drive
• Packages for Patriots
• Thank America's Teachers

Winning
The Presidents Council award is granted to the top 1% of districts across the company. I have received this award 4 times so far in my career. This has been accomplished by leveraging my experience and my team to offer agents the best in class support.

Starting your own insurance agency can be highly rewarding. Contact me and we can identify if Farmers agency ownership is right for you.

Follow us on your preferred social media platform at:
https://www.linkedin.com/in/lainsurancecareers
https://www.facebook.com/TheAwardWinningFarmersInsuranceDistrict58SouthBay
https://www.instagram.com/explore/locations/419943575/david-gamble-the-award-winning-farmers-insurance-district-58-south-bay?hl=en
https://twitter.com/farmersd58

Licenses

CA License #: 0E23542
CA Agency License #: 0I46628


Insights and Knowledge for Agency Owners

The Southbay Farmers Insurance District, in cooperation with the Mark Hebson and Graham Hebson agencies are proud to be a long-term sponsor of the Rod Dedeaux Foundation, helping kids with education, leadership, and mentorship opportunities.

Celebrating the Ian Rubin Agency from Agoura Hills as our 2019 Agency of the Year! Our celebration included top agencies led by Jourdan Curry, Hugo Contreras and Lupe Diaz. Big shout out to Carla Ramirez who was not able to join us.

Farmers Agent Mike Correa has participated in the Sugarplum Tree for the last 19 years. Saying that he "grew up on the other side of barely," Mike receives much joy from his participation. "I feel like God has treated me very well so I've got to give back."
We're proud of the partnership that Mike and his fellow Farmers Agents have forged with local charities. Their efforts are making a positive difference in the lives of people in their communities.

Farmers® agency owners contribute to a strong community. Plus, by supporting local schools, youth programs, sports teams, charity organizations and more, you can become a well-known and valued community leader that can help make a difference in people's lives. Watch Our Video

It's your business. No one gives you more freedom to manage it your way—starting with the option to build or buy an agency. Whether it's through our Retail, Acquisition or Protégé program, you will have an experienced professional who can help you through the process.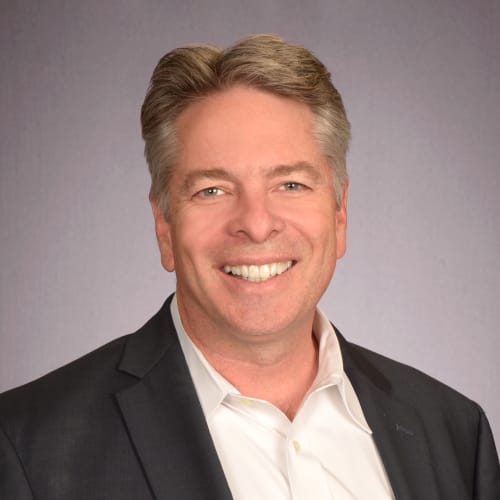 Farmers District Manager
David Charles Gamble
Have any questions?