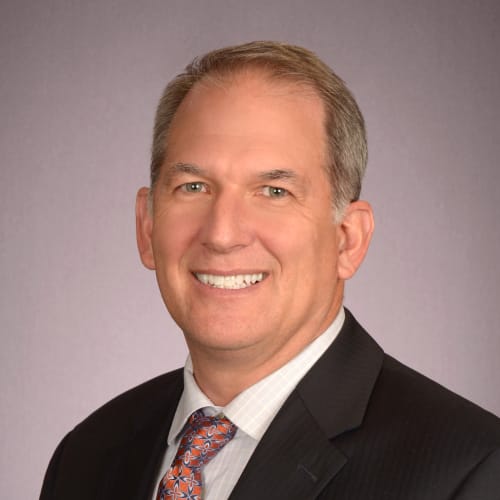 DISCOVER BUSINESS OWNERSHIP
Trevor Moriarty

-

District Manager

Trevor Patrick Moriarty

Trevor Moriarty Insurance Agency, Inc.

About Me

With more than 17 years of experience as a Farmers® district manager and six years as a former Farmers agent, I have had the pleasure of helping numerous individuals become knowledgeable, ethical, and responsive risk management advisors with thriving businesses. It is an honor to represent a company that offers such high caliber products and services to our community, and I am always excited to meet individuals interested in joining our team.

Here are a few of the great Farmers opportunities available here on the Central Coast of California, including:

- own your own business in one of California's most desirable communities;
- represent one of California's and the nation's leading insurance companies;
- bequeath your agency to your family;
- broker additional insurance services that are non-competitive to Farmers;
- buying or finance and operate an established Farmers agency;
- build an agency from scratch and receive incredible production bonuses;
- receive corporate support for your efforts to mentor your staff and give back to your community;
- earn additional income through quarterly bonuses, residual programs, and performance rewards;
- keep your skills current through the University of Farmers, one of the most awarded corporate training programs in the world;
- leverage special benefits for Veteran and bilingual candidates; and,
- win the opportunity to travel with fabulous award trips and educational conferences to meet other high-performing agents throughout the country and learn agency best practices from peers.

If you're ready to learn more about the rewards of working as a Farmers agent, please contact me. I look forward to learning more about your professional goals and aspirations and how a career with Farmers can help you achieve them.

New opportunities are constantly becoming available and we are always accepting resumes!

About The District

We are proud to be a team of 34 agents throughout San Luis Obispo and Santa Barbara Counties. We are valued by our clients for the expert advice, personalized services and civic involvement we provide. Recognized by Farmers Corporate for our outstanding performance, we value creativity, community, and hard work; and we have the experience and expertise to help determined entrepreneurs build successful businesses.

Licenses

CA License #: 0B99937
CA Agency License #: 0E86508


Insights and Knowledge for Agency Owners

Shawn Ray is one of the newest members of the Central Coast Farmers Insurance family. With an extensive background in banking and financial management, Shawn transitioned into Agency Ownership in 2021. His attention to detail, ability to assess risk, communicate clearly with his clients, and his passion for ensuring people are taken care of, has made him an instant success. We are excited to see what the future brings for Shawn and know that he will have a long and successful career as a Farmers Insurance agency owner.

You'll have multiple ways to maximize your personal income, including residual income and quarterly bonus opportunities. Not to mention your hard work could qualify you for a variety of rewards and bonuses, including destination trips for Farmers Achievement Clubs.

Farmers® agency owners contribute to a strong community. Plus, by supporting local schools, youth programs, sports teams, charity organizations and more, you can become a well-known and valued community leader that can help make a difference in people's lives. Watch Our Video

Great business relationships start with support. No matter where you decide to open your agency, you will benefit right from the start with our award-winning University of Farmers® training program and have access to knowledgeable professionals to help support your business and the backing of a strong and respected brand.

It's your business. No one gives you more freedom to manage it your way—starting with the option to build or buy an agency. Whether it's through our Retail, Acquisition or Protégé program, you will have an experienced professional who can help you through the process.

The Farmers Insurance Group of Companies® is a multi-line, multi-company insurance and financial services group with over 85 years of experience.
As a Farmers® agency owner, you'll have the opportunity to offer your community over 50 different products ranging from home and auto to business, life and financial services.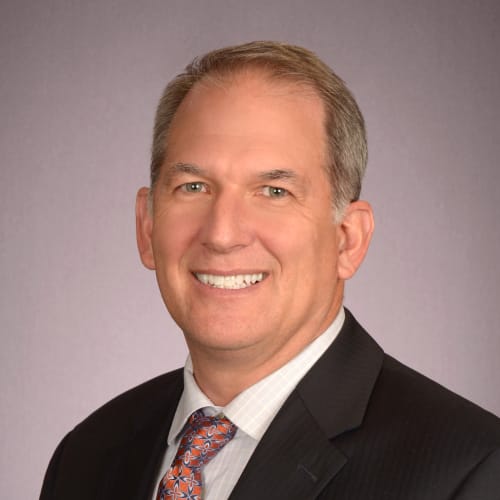 Farmers District Manager
Trevor Patrick Moriarty
Have any questions?